Optimize Press Review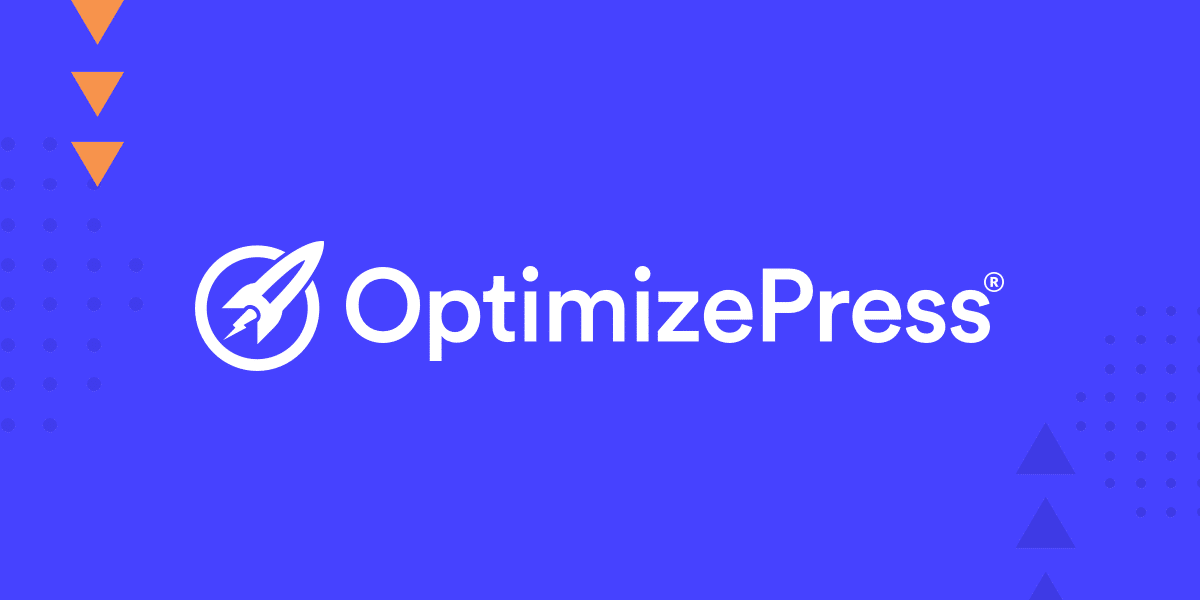 Updated for OptimizePress 3.0!
OptimizePress has been around for over six years now and aside from a revamp in version 2.0, has remained largely the same. Is this plugin still worth the cost? Have other WordPress plugins overtaken it? Will it deliver the features you're looking for? Read on to find out in our full OptimizePress review + an ultimate guide!
But why would you want to purchase something like this plugin? Can't you just use a normal page builder? Well yes, but it's probably not a good idea.
In reality, when you're creating landing pages, you're typically paying good money to send traffic to sales optimized pages. This means, that you need to have the absolute highest conversion rate possible if you want to get a good ROI from your ad spend.
And how do you do that? You need to make sure you have all of the essential components of a landing page, such that it is laser-focused towards conversion, with such stuff as strong CTAs, social proof, testimonials, etc. 
The crux is that different niches require different styles of sales pages, with different features.
And while it would be possible to use layouts and templates from a standard page builder such as Elementor, or BeaverBuilder, using a plugin which is dedicated to creating such stuff as sales pages is a much better investment, especially if this is a core focus of your marketing team.
Let's have a complete look at this plugin and whether it's a good idea to pick this up. Once you're done, you can also check out some of our other reviews on the WordPres plugin section.
For the sake of clarity, we're reviewing version 3.0 but will refer to it as OptimizePress.
Summary
| | |
| --- | --- |
|   | |
| Price | $99 |
| Free Trial     | No, but they have a 30-day full money-back guarantee. |
| Pros of OptimizePress  |  Price – great value, one of the cheapest options for such a plugin. |
|   |  Over 340 templates available for creating pages quickly |
|   |  Great User Experience, easy to use. |
|   |  Great integration with other services (e.g. mailers) / plugins. |
|   |  Great functions for creating memberships sites. |
| Cons of OptimizePress  |  Looks a bit dated compared to more recent plugins. |
|   |  Lacking innovation. |
|   |  Support / customer service is not too responsive. |
|   |  Proprietary save format may cause some issues with other plugins. |
| Ease of use     |   5/5 |
| Reliability        |   4.5/5 |
| Support          |   3/5 |
| Value   |   5/5 |
| Overall |   4.5/5 |
|   |   |
What is OptimizePress?
OptimizePress is a page builder for WordPress which uses a straightforward drag and drop interface to allow anybody to create landing pages, sales funnels and all things you need to create a successful eCommerce and marketing website. Pricing starts at $99 with a 30-day money-back guarantee.
It's a more holistic approach to membership sites built for marketing.
Create a landing page, add an opt-in, add a membership link and add your drip feed content to the membership tiers. It may sound complicated but once you get the hang of it, OptimizePress is very logical to use.
Check out this short video of the upcoming OptimizePress 3.0:
You can use the plugin to create sales pages that look great and convert or create entire membership sites with opt-in pages, paywalls, drip-fed content, payment integrations and all that good stuff. One of the neat things about this plugin is that it can be as much, or as little as you need it to be.
OptimizePress is a premium WordPress plugin costing $99/year for the core product, $149/year for the Business version or $199/year for the Suite. That's not the cheapest plugin you'll find, we'd say in the mid-range of plugin pricing ranges, but you do get a lot for your money.
Key benefits
When using OptimizePress, there are some features that make creating pages to generate leads as simple as possible. Whatever you want to use those pages for, the general creation process is largely the same.
There are a few key features that make OptimizePress worth considering.
Simple drag and drop page creation of sales pages and landing pages.
Membership sites and paywall creation.
Opt-in forms and metrics.
Responsive design that work well.
Standard WordPress theme and plugin support.
30 free templates to get you up and running.
Content drip-feeding support for paysites.
There are a lot of features in OptimizePress but these are key for marketers or website owners. Each contributes to its power but also its ease of use. That's s tough balance to strike and we think this plugin gets it right.
Live Editor is a real benefit and we'll go into it a little more in a minute. The ability to integrate membership sites on the other side of your landing page is an opportunity that's too good to miss. As is the ability to integrate opt-ins within pages. A responsive design is mandatory unless you have a specific mobile site and the requirement for OptimizePress to play nicely with other plugins is also a must-have.
The templates are mainly of very high quality. There are a couple of not-so-good ones in there, at least they're not something we're fond of, but we wouldn't hold that against them.
Finally, content drop feeding is a real strong point of this plugin and is one of the reasons to buy it.
OptimizePress is one of the products that feature often in roundups about landing page builders, so you immediately know you've got a solid product.
Features
The benefits may look compelling but it's the features that make it worth the money. Some are more important and more useful than others.
I think these are key features worth checking out when using OptimizePress to understand whether it works for you or not:
Live Editor – OptimizePress's own page builder
OptimizePress Templates
Custom Elements
Responsive Design
Support, Customer Service and Documentation

New OptimizePress 3.0 dashboard
Live Editor

Live Editor is a built-in page builder that enables you to create pages in real-time.
This is a real bonus if you're time poor as you can create, edit, refine and see the changes instantly. No loading it into a browser and refreshing, it happens automatically.
OptimizePress Templates
There are 60 included within OptimizePress and a further 280+ available as premium purchases.
Given that one of the primary focuses on OptimizePress is the creation of sales pages quickly, you'll find that many of these templates are landing pages optimized for lead generation and conversions.
The quality of design and build of these templates is a standout feature of the plugin and one of its real strengths. As long as a template fits with your brand design, you can slide in a template and have a page up and running in no time.
Custom Elements
Custom elements are where the real customisation begins.
There are over 40 custom elements in OptimizePress. Everything from buttons to opt-in boxes, image placeholders to audio players. Every conceivable element for any type of page is included here.
Responsive Design
The requirement for a fully responsive design should not need to be emphasised and is a core feature of using OptimizePress.
Pages work quickly and seamlessly across device types and screen sizes. The included templates all work well responsively and maintain attractiveness even when viewed on the smallest screen.
Documentation
The key to any product's value is in its support and documentation. Fortunately, OptimizePress doesn't let you down on either count. The Knowledgebase is fully stocked, the instructions clear and concise and many contain images to help understanding. There are a few that are still 'Coming Soon' even after so long in production but the majority are present.