Sakura Mobile
Today we will be making a recommendation of Sakura Mobile, if you are going to travel or move to Japan and need a great mobile internet or a great home wi fi service, we can asure you that Sakura Mobile is the best option in Japan.
We used it when we traveled to Japan about 6 months ago, it was really easy to use, we picked up the SIM at airport, had great internet during all our trip in Japan, even on small cities.
Sakura Mobile offer seamless mobile connectivity for foreign visitors and residents in Japan. The company recognized the challenges faced by foreigners, such as language barriers, confusing pricing plans, and the need for short-term plans that cater to the varying durations of stays. With its customer-centric approach and a strong understanding of these unique needs, Sakura Mobile quickly gained popularity among international travelers and expats.
Below we will list some of the best features you will have with Sakura Mobile.
The #1 Pocket WiFi & Sim Card Rental in Japan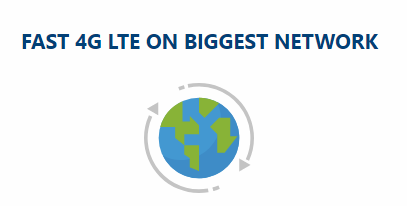 Enjoy real 4G LTE speed from Japan's most advanced network. Most chosen network for Pocket Wifi and SIM Card.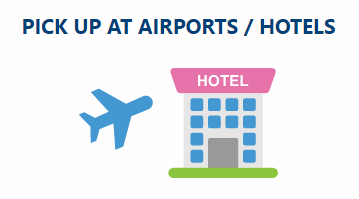 You can pick it up at the airport. We also deliver it to your hotel to pick up upon check-in.
Sakura Mobile Network

Sakura Mobile operate under Docomo network, Japan's most reliable network with the widest coverage area. NTT Docomo is the largest network provider in Japan since the beginning of the cell phone history.
Best Travel SIM/Pocket Wifi

SIM Cards: Sakura Mobile offers a variety of SIM cards with different data plans, catering to diverse needs. Tourists can choose from short-term plans with varying data allowances, while those on longer stays can opt for monthly plans that can be extended as needed. Sakura Mobile's SIM cards are compatible with most unlocked smartphones and support 4G LTE and 3G networks.
Pocket WiFi: For those who prefer a portable internet solution, Sakura Mobile provides pocket WiFi devices with high-speed internet access. These devices are small, lightweight, and easy to carry, making them perfect for on-the-go connectivity. The pocket WiFi plans also come with various data allowances and rental periods, allowing customers to select the option that best suits their needs.
Sakura LongTerm Sim/Wifi

If you're staying in or moving to Japan, you may have faced or heard of problems with Japan's major mobile phone service provider, problems such as complex contract terms and expensive calling rates. With Sakura Mobile, you can enjoy hassle free cellphone experience in Japan at affordable price with no binding contract.
Sakura Fiber 
Enjoy high-speeds of 1Gbps, fiber-optic internet in the comfort of your home. With the unlimited data of fiber-optic internet, you can: stream long hours of videos, play online games, and attend online meetings, all stress-free.
So if you need and Travel Sim/Wifi, or want a great Fiber internet in Japan click the link below.