Lovense Review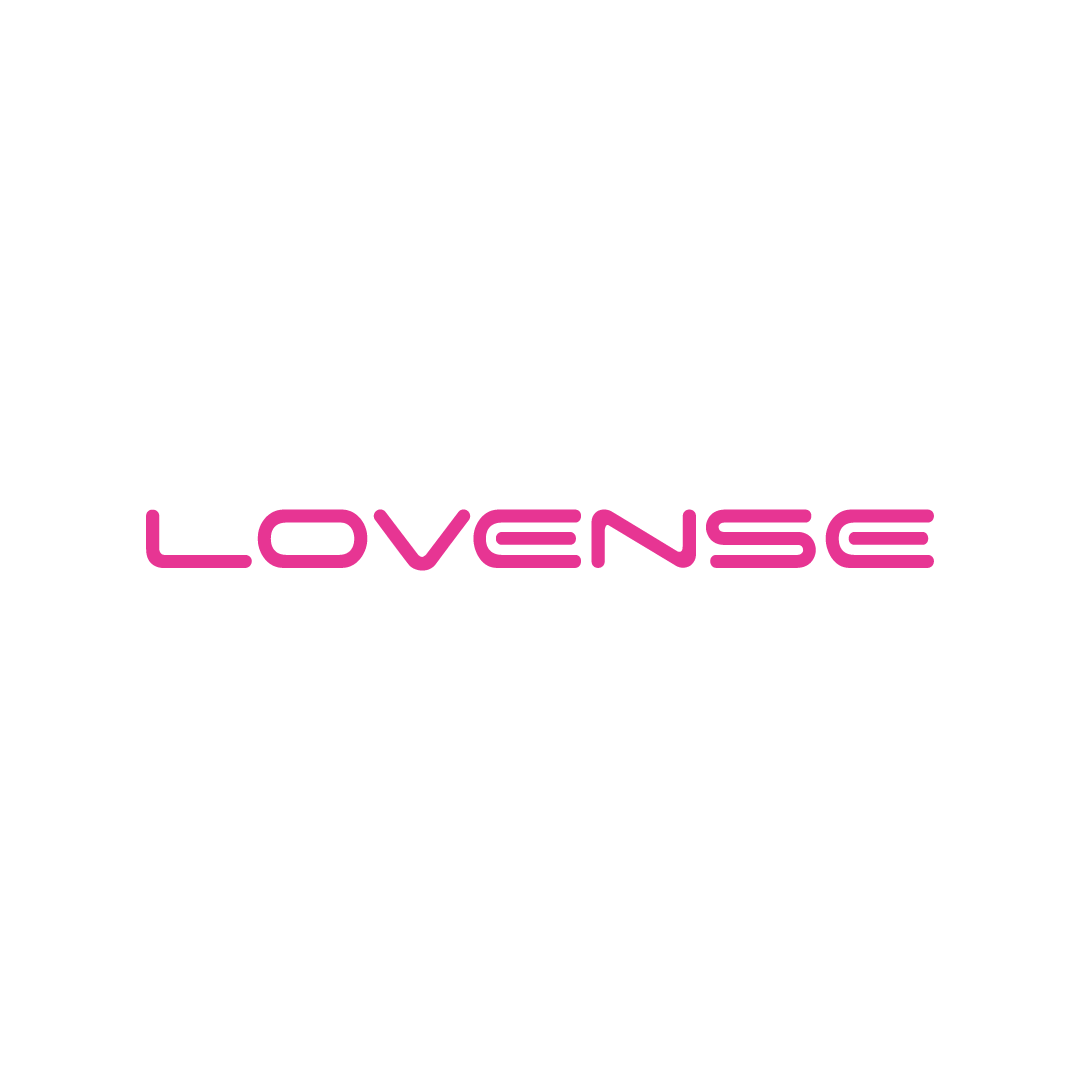 After pursuing many of the articles here at LovenseFan, where we've predominantly praised our namesakes' products as well as their company as a whole, you might be asking yourself: now that I'm ready to actually buy something from Lovense, what's that going to be like?
Enter my own experiences in not just test-driving their state-of-the-art sextoys but also shopping for them—though, in all fairness, I'm sometimes lucky to review freebies to review. But even so, I hope I know enough to give you a pretty good look at what Lovense's shopping experience involves, including things to consider, potential good points as well as the opposite, and what buying directly from them has over using other online retailers.
What Is Lovense?
Ah, Wikipedia, where would journalists, even sextech ones like myself, be without you? As with anything about our favorite online resource, however, no one should take it as pure, unadulterated gospel.
Even so, we can say for sure that Lovense is, as of 2020, 11 years old, spurred into creation back in 2009 after one of its co-founders became intrigued by teledildonics while in a long-distance relationship.
In 2015 they released what I'd call their flagship products, the original Max, a toy designed for people with penises, and the Nora, for those with vulvas.
Since then, they've expanded their catalog considerably, which neatly segways into our next section.
What Does Lovense Sell?
For a company that's only been producing toys for five years, Lovense's steadily been ramping up their range of devices and improving and updating their existing ones.
Just look at one of their very first ones. Initially, there was the Max, but since then, they've kept revisiting this old staple, adding new features, tweaking its mechanicals, and making an already smart sextoy even brainer—leading to the current Max 2.
For those with vulvas, they've expanded on the initial Nora's design with toys such as the wand-type vibrator, Domi 2; the insertable Lush 2; the clitoral-focused Ambi; and the g-spot specific Osci 2 and Mission.
And they certainly haven't neglected anal pleasure, demonstrated by the Edge and Hush, which have been putting smiles on buttsex fans since they were initially released.
But hardware isn't the only game that Lovense's great at, with them dedicating a large amount of time and effort into making their toys as smart as they are mechanically sound, with their toys—via Bluetooth—able to connect to their Android/iOS Lovense Remote app for superior control options, offering user-created playlists and more or the Lovense Connect one for Long Distance, interactive play between two or move of their products.
Not to mention their PC or Apple computer desktop version of the Remote app—if dealing with a smartphone gives you a headache—or their impressive (currently PC exclusive) Lovense Media Player: which allows users to add unique playlists or vibrations, oscillations, and so forth to any video they've downloaded to their computer.
As a further testament to how Lovense is rightly respected as a leader in the sextech industry, Amazon has reported that their Lush vibrator currently holds their #4 spot on their bestselling vibrator list.
How To Order From Lovense?
Getting your eager mitts on any of these tempting toys is spectacular easy, thanks mainly to how much Lovense has put into making the shopping part of their site informative, intuitive, and might I dare say enjoyable.
Right off the bat, at the very top of the screen, is a gloriously non-intrusive banner featuring any ongoing sales—with the discounted toys clearly labeled below.
Their thumbnails are great in and of themselves as well, as they provide all you need to know about them: the discount mentioned above if any, the toy's name, a one-line description, the cost—in US dollars—and then the all-important BUY button.
But it's the sidebar that deserves the most praise, as it breaks down all of their products neatly and elegantly, beginning with the biggies of "Toys" and the "Accessories" and further still by each product.
In an extra-nice touch, when you click on these little radio buttons, anything that fits, and not just the toy itself, is revealed. You can also select more than one, making shopping as a couple—or if you're into, for example, sleeve-type toys like the Max 2 in addition to anal play with products like the Edge super smooth.
These selectors also pull up any packaged deals Lovense is offering, like when I clicked on their Edge, I got the toy and all kinds of neat options like the one that put a Hush, Max 2 & and Edge into a singe, discounted bundle.
After making your selection by click on BUY, you're then taken to a shipping cart. There you can see what you've chosen and be able to add or subtract the number of them you want via little plus or minus indicators.
On this, I also have to compliment Lovense for rather than listing each toy's size, where applicable in their catalog, you make this choice in the shopping cart, instead—which makes it feel like a pleasant double-check to make sure you're getting what you exactly want.
More thanks, too, to the way they handle suggested options for other products. Personally, I growl like a wildcat denied its cup of morning joe when I get bombarded by GET THIS notices, more than anything when they have nothing to do with what I'm buying. Here, though, the suggestions are—are you ready for this?—actually useful.
Oh, before I forget, I want to mention that regarding these extras, Lovense is equally spot-on, as right along with sleeves and such for the Max 2, and various lubes, they offer their own dongle for computers without Bluetooth and spare charging cables. I just wish they also sold power adapters, but you can't have everything, I guess.
Before checking out, the shopping cart also reveals—in parallel with how much everything will set you back and what taxes have already been calculated and added in—how much you've saved due to any current promotional discount.
How you can pay is excellent, with customers able to use old standards like Visa, Mastercard, America Express, and PayPal. Eyebrow lifting, you can even use a Discover Card of all things.
What About Shipping?
All of that out of the way, when you're ready to place your order, all you need to do is tap CHECKOUT and make your decision about where in the world you want your Lovense goodies shipped to—and what it'll cost you.
As an experiment, I selected a single Edge and discovered this was just a measly $5, with the toy arriving in 3 to five business days via Amazon fulfillment. While I couldn't check every country in the world against their list, on the surface, it looks that, with perhaps the exception of Antarctica—sorry penguins—your Lovense order can be shipped to just about everywhere in the world.
Opposed to other retailers, Lovense doesn't offer any other shipping options. However, their choice of Amazon is a good one; as far as monolithic mega-corporations go, they know their stuff when it comes to getting goods into their customer's hands. Though, alas, they won't ship to PO Boxes—so keep that in mind if you're concerned about discretion.
What's Lovense's Customer Service Like?
Got a question about your order—or anything else Lovense related? In all fairness, there's a fair amount of room for improvement in this department.
Case in point, unlike other sextoy manufactures, Lovense doesn't offer live chat or—giving the, a big, somewhat exasperated sign here—a phone number to call. Instead, we have a rather generic Contact Us email thingie to fill out and, fingers crossed, hopefully, get an answer.
If that's not appealing, Lovense is active on social media, with a presence on Facebook, Twitter, Instagram, Youtube, and Pinterest, so, worst comes to worst, you might be able to find someone to talk to you there.
To their credit, however, their Frequently Asked Questions database is notably comprehensive, with special sections for each toy, purchasing and shipping them, and—which I'm going to talk about shortly—returns and warranties.
Not surprisingly, Lovense won't accept any toy that's been used (ick!) or whose box was opened. However, if you change your mind and haven't done the latter, you can send your purchase back for a refund—but not without contacting them first.
Each toy has a standard one-year warranty, which does not cover discoloration or anything else that might happen during regular use. An exception is the Max 2 sleeves, which only come with a 90-day warranty.
What Do Other People Think About Lovense?
All of these are my thoughts, options, and observations, after all, and even brilliant—and handsome, mustn't forget that—beings such as myself can—shudder to think—me rarely, occasionally, be (gasp) wrong.
This is why I've spent time on Trustpilot checking out what other people have to say about ordering from Lovense. I did have one caveat, though, in that I didn't look so much at the product reviews but instead focused on complaints about shipping, communication, and so forth.
Good news first: right now, Lovense has 310 reviews there, giving them a score of 4.2 out of five. Not great, but not horrible, either. Of them, 68% give them an excellent rating, versus 3% for average, 4% poor, and, the bottom, 15% for bad.
Looking at these low scores, again not about products but customer service, a common thread between them are complaints about Lovense's communication skills, such as failing to respond promptly and not addressing customer complaints regarding shipping problems.
Taking all this into consideration, and after adding in my thoughts, I'd have to say that this is something that Lovense desperately needs to address.
After all, anyone who's ever had any retail experience knows, small problems will always turn into big ones if a customer feels they're being ignored, dismissed, or blamed for something.
It'd be awful if an otherwise excellent company, who knows a great deal about sex toy design and manufacture, would have their reputation for quality products slide by not putting those smarts towards such an essential part of any business: customer service.
Pros Of Ordering From Lovense
In design and utility, Lovense's online shop is one of the best I've ever seen, particularly in how they categorize their products, advertise bundles and sales, and offer suggestions for additional products and add-ons without ever feeling obnoxious or intrusive about it.
The shopping cart experience, too, is comfortable to use and while it's minimalistic and doesn't offer additional shipping options lays out quite well shipping costs and delivery times.
Cons Of Ordering From Lovense
I said it above, but it's worth repeating that when it comes to contacting them Lovense doesn't fare very well, reflected far too often in their Trustpilot reviews.
This means that though there's a high probability, your shopping process will be a pleasant one, there's still a chance, albeit perhaps a small one, that things could go wrong—and, an insult to injury, the additional possibility that Lovense's customer service department will be more of a hindrance than actually helpful in getting things sorted out.
The verdict
Without a doubt, this is a toughie. On the one hand, I have a great deal of respect for Lovense, reflected by my pretty much constant gushing over their products.
I'm entirely comfortable saying that many companies should be looking at them as an example of how to do smart sextoy superbly, doubly-so when it comes to how Lovense handles the software side of things with their smartphone and desktop applications.
And I wouldn't say that shopping on the Lovense site is terrible, as I've mentioned many times in this article it's well designed with frequent features I wish there on other retail sites—pleasure products or not.
It's that their lack of customer service options kind of bothers me, though not so much that I'd suggest going elsewhere for your Lovense buys. In case you're wondering, those scant negative Trustpilot reviews, while troubling, weren't the primary source of my bother.
I have this thing, you see, about companies that do many things exceptionally well but then drop the ball when it comes to something as fundamental as responding fast and efficiently to their customer's concerns or issues.
When all's said and done, though, I recommend Lovense's shopping experience and hope that my comments here might dissuade you from getting their fine products from them directly.
And if Lovense is listening, please consider at least offering something like a toll-free number to call or a LiveChat option to establish yourself as a company that cares as much about the quality of your products as you do about the people buying them from you.